Air Scrubber by Aerus
Purify Air Particles
Purify airborn particles, chemicals, and germs you're exposed every day
The best air scrubber for purifying air particles is here! When unexpected germs appear in our communities, it's crucial to protect your family and loved ones from lingering airborne particles. Therefore, purifying the air that you, your loved ones, coworkers, etc. breath reduces the freeborn pathogens inhaled. Invite people into your home or workspace knowing you can confidently say, "Come inside for a breath of fresh air."
Why are we excited to offer Air Scrubber by Aerus that purifies air particles?
AGES Services Company is excited to offer the Air Scrubber by Aerus. First of all, the air scrubber will remove dangerous pollutants from the air you breath every day. Secondly, With aim to eliminate combustible gases onboard the International Space Station, NASA scientists developed the technology. Finally, transformed by Aerus, the application is used by high-risk laboratories, commercial, and industrial locations. It dramatically reduces the number of airborne contaminants and allergens.
Today, the scientific knowledge is available for home use in addition to workspaces. Out expert technicians can install it fast and easy. Laboratory testing has shown an over 99% reduction of microbes after just 48 hours of treatment using the technology from the Air Scrubber. After only 8 hours of treatment, there is 65% reduction.*
Click here to fill out the form and reserve your Air Scrubber today >
Click here to check out our AC & Heating Services >
New & improved PATENTED ActivePure® 
The Air Scrubber by Aerus installs directly into residential or commercial HVAC systems to remove surface and airborne contaminants including VOCs, odors, dust, pet dander, and other allergens.
The system uses our proprietary ActivePure® Technology and has been tested in independent labs and proven effective on bacteria, viruses, mold and fungi on surfaces and in the air.
Benefits
New & improved PATENTED ActivePure® Cell destroys over 99% of all surface and airborne contaminants faster

Our proprietary ActivePure® Technology uses light waves and a catalytic process to produce scrubber ions and hydro peroxides that destroy contaminants on surfaces and in the air

Removes VOCs, odors, dust, pet dander, and other allergens

Installs directly into existing ductwork

Prevents dust build up in heating and cooling systems

Creates a cleaner and safer environment
Specifications
Electrical: Input Voltage: 24 Volts; 1 Amp; 50/60 Hz. Current: 17 Watts
Mechanical: Distribution via air handler
Operating temp: 34°F – 200°F
Dimensions: 8.5″ high x 8.5″ wide x 11″ deep
Weight: 3 lbs.
Coverage: Up to 2,000 sq. ft. Nominal, 3,000 sq. ft. Maximum
Warranty: Limited 5 year warranty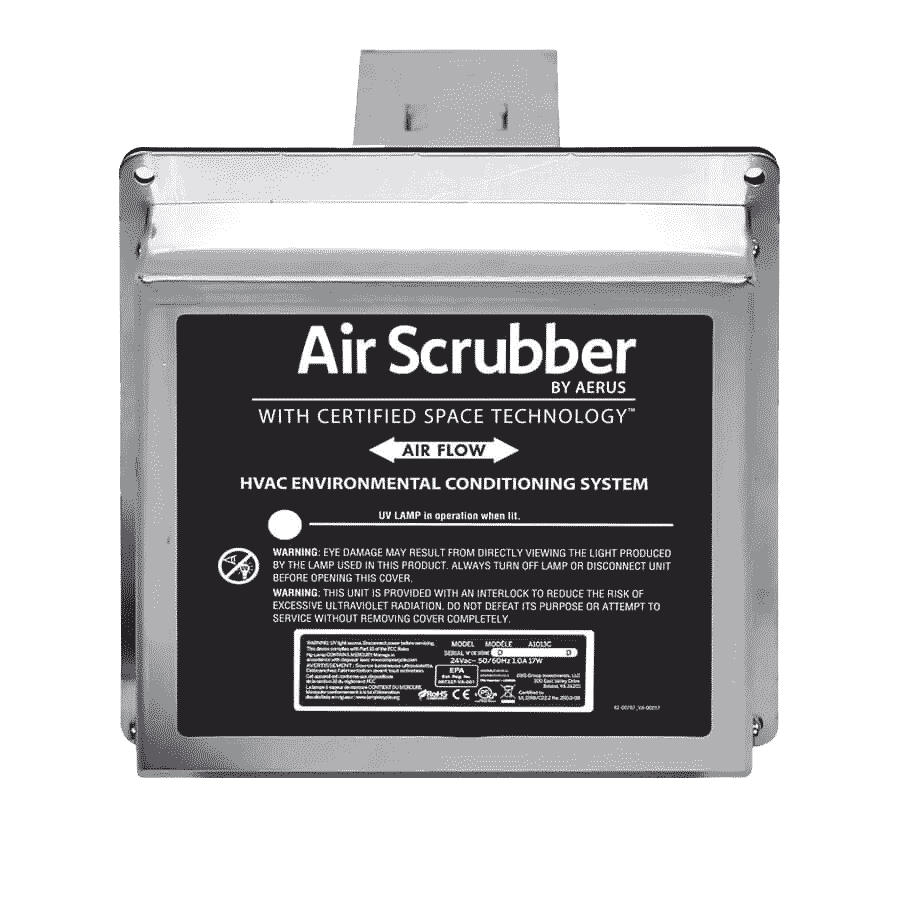 * The study's results are being provided solely for informational purposes. The study's results have not been reviewed by the FDA, EPA or any other governmental agency. Our products are not medical devices and are not intended to diagnose, treat, or cure any disease. We make no claims and no claims should be inferred as to the efficacy of our products to sanitize, disinfect or kill germs or other antimicrobials.
1080 S Kimball Avenue, Suite 150 Southlake, TX 76092
Monday - Friday: 8am - 5pm
Saturday – Sunday: By appointment and emergency only